Description
Carbon chassis conversion kit for Yokomo YD2-z  or Yokomo D2SX3
This kit is a carbon conversion kit for Yokomo YD2z or YD2SX3.
If you use withYD2z basic kit, you need Yokomo`s Genuine optional parts.
The lightweight slide rack sets for YD-2Z (item No Y2-202SZ)
(recommended)
If you use  YD2 SX3kit, you need Yokomo`s Genuine optional parts.
YD2zTransmissioncase (Item No Y2-302Z), Motor mount (ItemNoY2-304Z), etc.
This kit has an ideal box structure that provides high rigidity also use with the high engineering plastic material together, flexibility can easily optimize depending on the traction, tire grips. The adjustability of the chassis' center of gravity results in a realistic feeling when operating.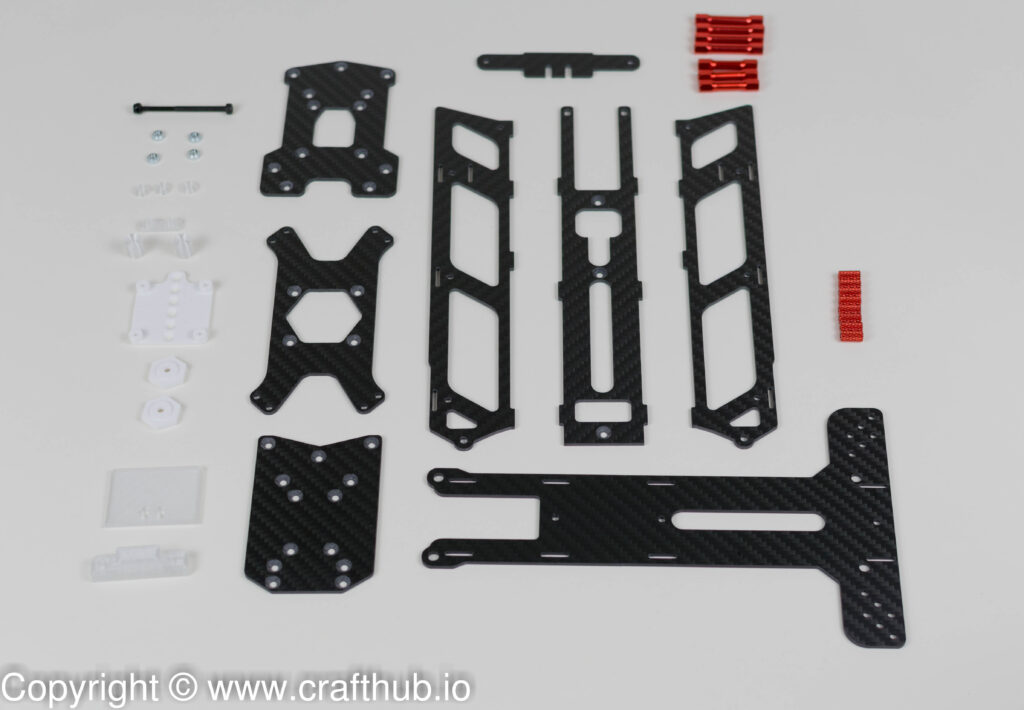 This is a "Toray"3K full carbon chassis conversion kit for YokomoYD2Z.
3k means that 3k fabric has 3,000 strands of carbon in each tow.
all of the carbon plate thickness is 2mm,
High rigidity box structure Carbon frame makes great stability for vehicles.
Suspension tuning up is one of the fun for RC drift rides. this chassis will be a great platform for the suspension setting.
Also, you can set up a battery position where you want to put on the CG of the vehicle.