Description
This is Carbon physical kit.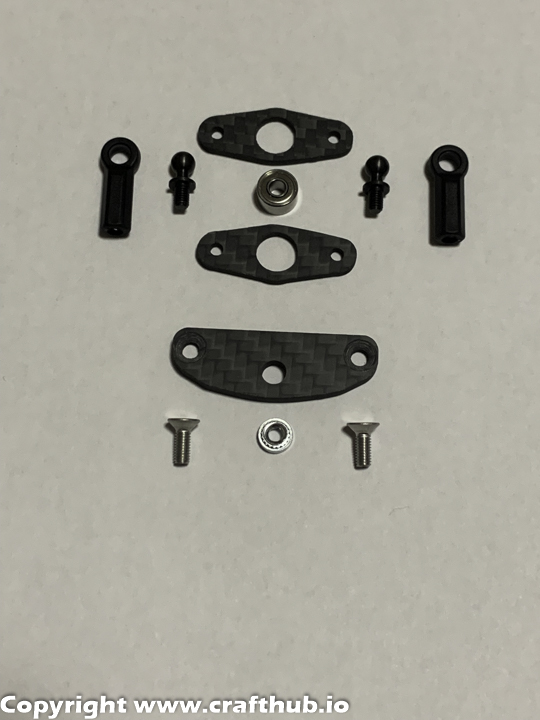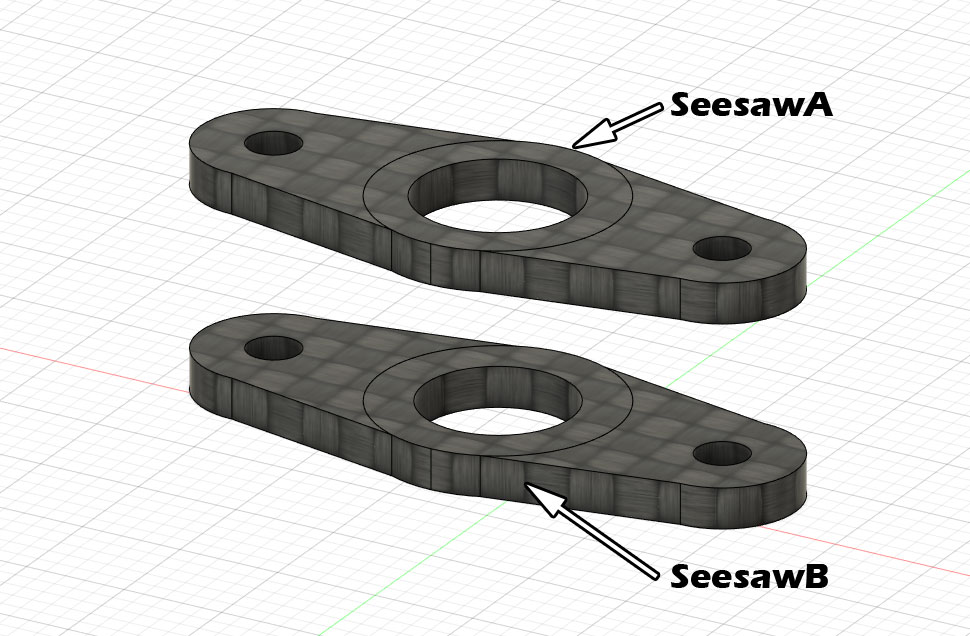 SeesawA and is not same. Plate A's Inner Diameter is larger than B. Use epoxy Glue to put them together and tighten them by Ballend.
After Epoxy glue is enough curing, insert theNMB3*8*4Ballbearing from the seesaw plate A side.
The bearing will stop by seesaw plate B. Because B side inner diameter is 7.5mm.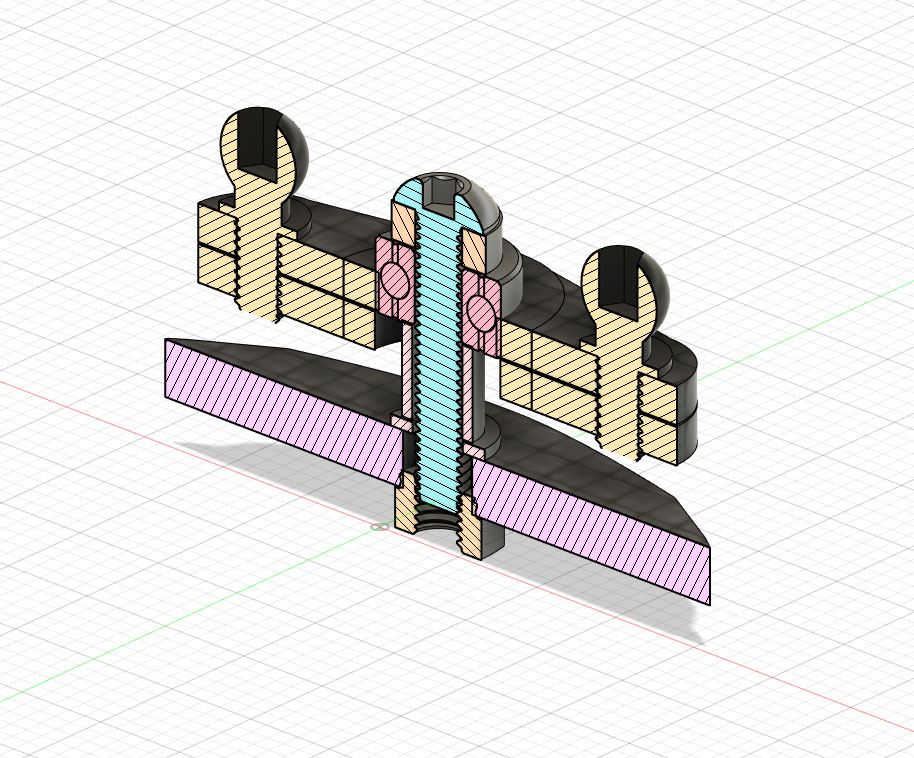 what you need without this kit 

Assemble
is very easy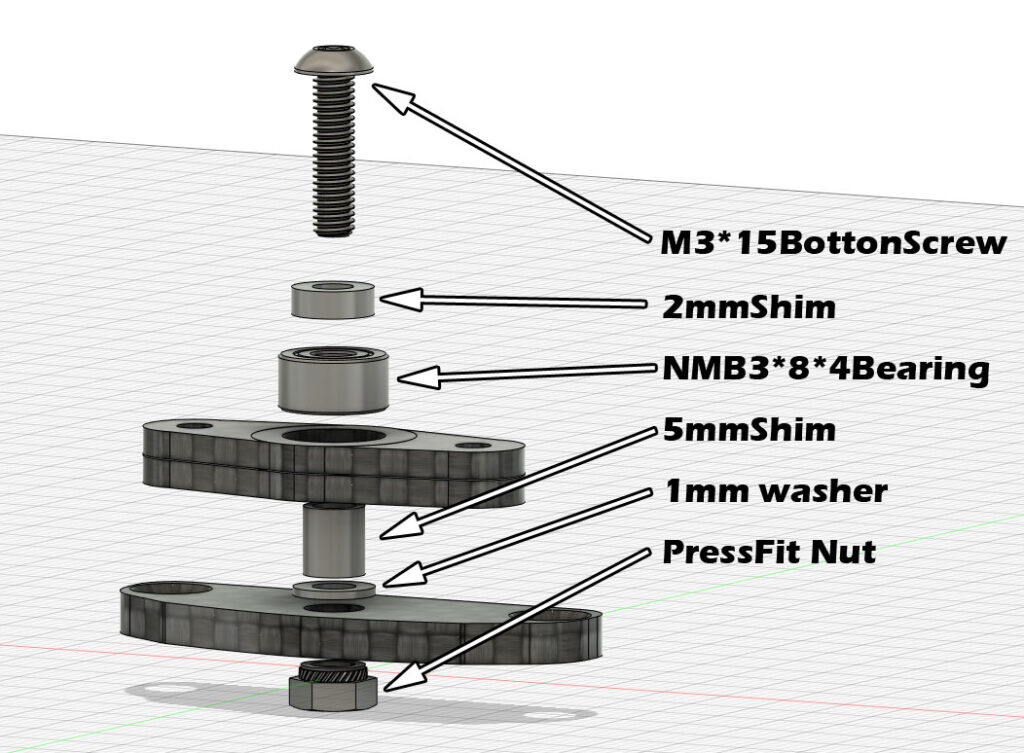 Damper Cap
Due to extending the damper length, replace the original cap with a printed one.
The damper cap for damper length extension has a vent hole, if you print them and close the hole, make a 1mm diameter hole with a drill.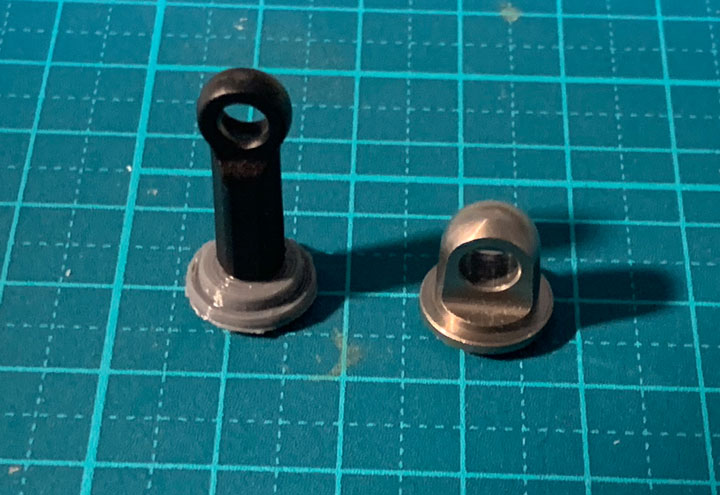 use M3*6mm screw, fix the new cap and 4.8π Rodend.I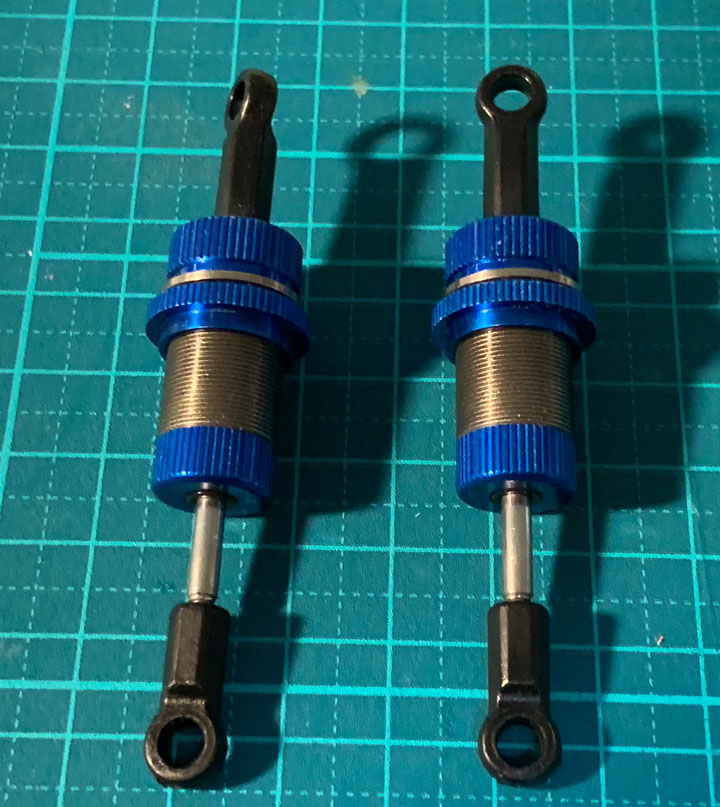 If the damper cap doesn't fit your damper, please send me an email(crafthubmaster@gmail.com) those values in the metric unit, and Damper Brand, Product Name, I will design and send you an STL file via email.