Japan domestic is 15USD flat rate
Due to Covid 19, World postal shipping service is unstable and we cant estimate shipping time. The worst case is over1month, lost package. so we use another shipping company. Our shipping fee and Average delivery days are as follows.
This shipping method provide you a tracking Number.
Area Asia Oceania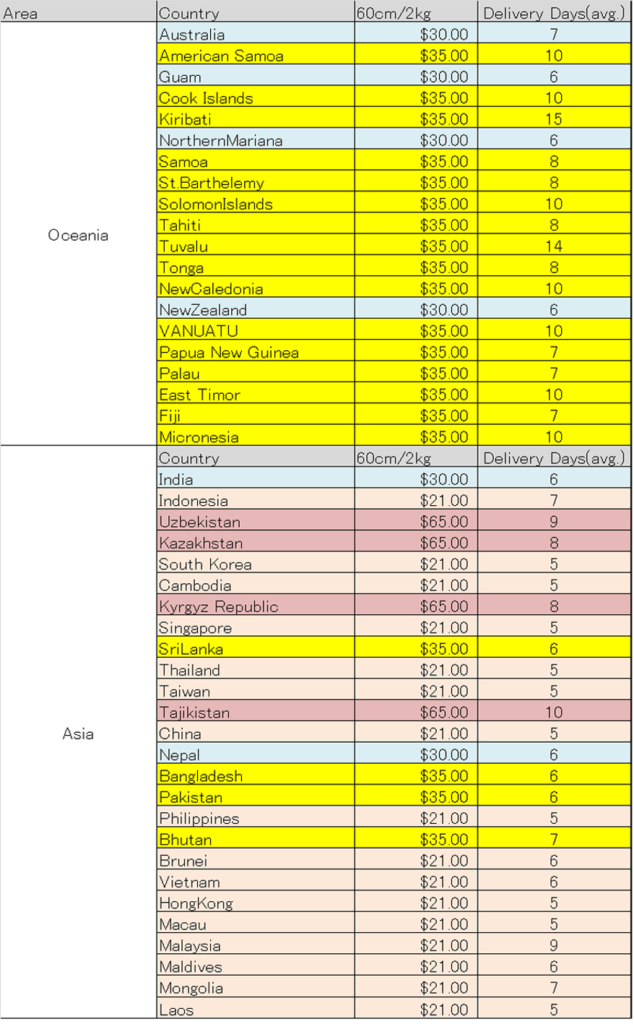 Europe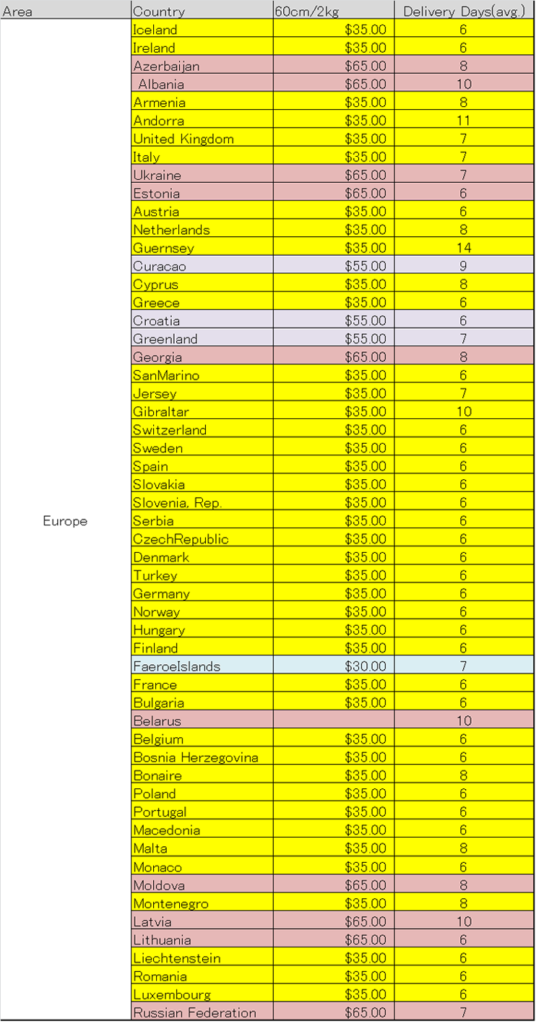 America MiddleEast